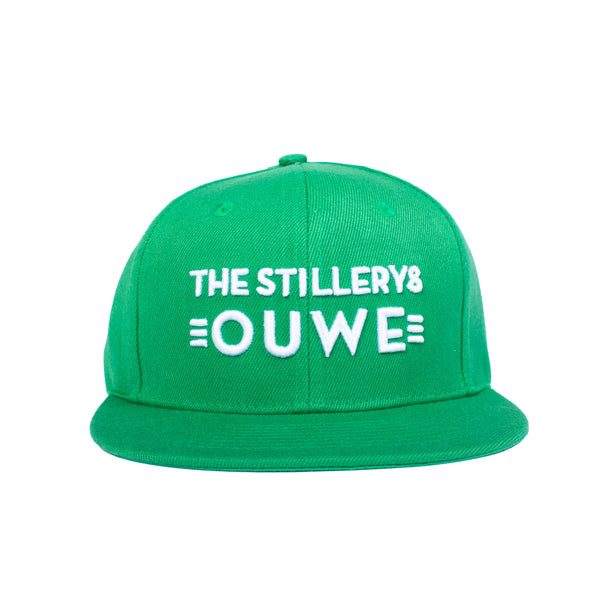 Ouwe is a term, mainly used in Amsterdam, which loosely translates into "oldie" but is mainly used to greet your friends. 
Use: Hey ouwe! 
Ouwe also happens to be the name of our old-style barrel aged Genever. 
This cap is coloured in green to match the style of our award winning Genever.