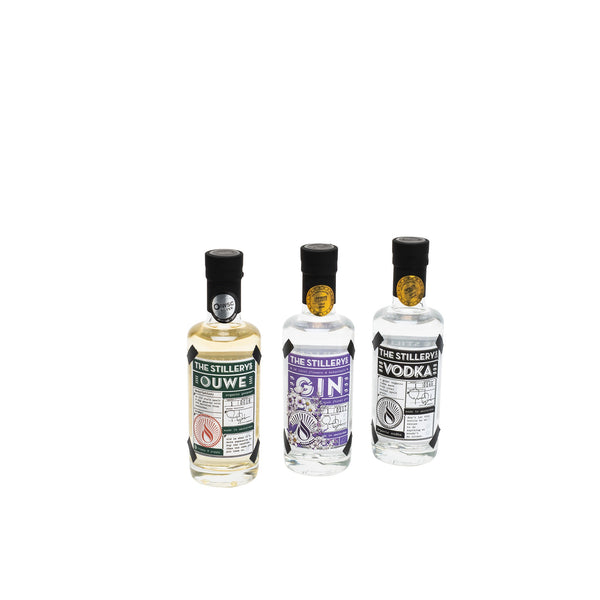 Are you struggling to find that perfect gift? Can't decide between The Stillery's First Vodka, Ouwe Genever or Most Floral Gin? Why don't you just get a taste of all three for the price of one big bottle!
Introducing The Stillery's gift set, THE gift for the spirit connoisseur. Get a taste of our most celebrated organic spirits, all craft, all local. Three 200ml bottles wrapped in a handy gift box.
All of the spirits have won the award 'Best of the Netherlands' in their respective categories during the 2021 World Gin and Vodka Awards. If you want to try them all then The Stillery's Gift Set is just the thing for you!
Volume: 200ml x3 

Produced CO2 Neutral