The Stillery Amsterdam Rye Whisky - Single Cask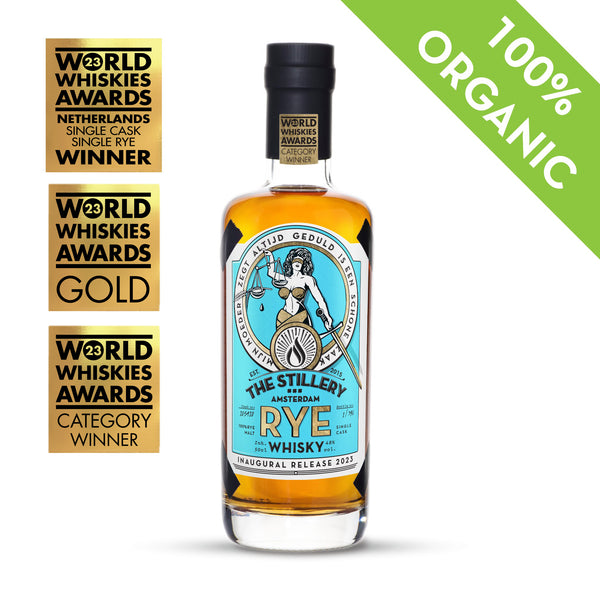 The Stillery's Amsterdam Rye Whisky, a celebration of the Amsterdam Craft Spirit, features a symphony of flavours: dried peaches, apricots, a dash of cinnamon, and honey, evolving into rich almond and marzipan with a spicy undertone. This 100% rye malt, distinguished by its complex profile, won three gold medals at the 2023 World Whiskies Awards. Crafted with a unique yeast blend and distilled directly from grain, it embodies Amsterdam's resilience. Limited to 396 bottles, it's a testament to artisanal whisky-making.

Only 396 bottles are available, orders are limited to 2 bottles per customer. 

Volume: 500ml
ABV: 48%
Produced CO2 Neutral