The Stillery's First: Spelt Grain Vodka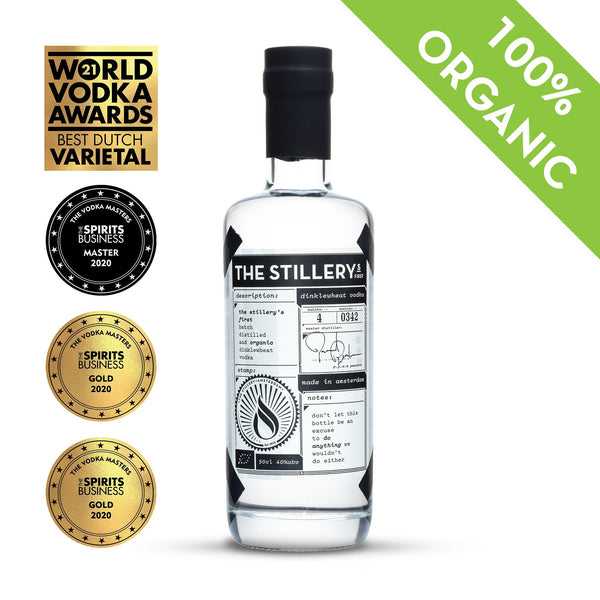 We have crafted something truly unique with our world-renowned Organic Spelt Vodka. This premium craft vodka is made from a special grain that's been around since the dawn of time - spelt!

While this grain may yield less alcohol than wheat or barley, what this ancient ingredient lacks in output makes up for greatly in flavor: notes of marzipan and white chocolate lend an almondy roundness to its buttery mouthfeel – making each sip more flavorful and smooth than any other organic spirit out there! Plus, after multiple awards recognizing just how good The Stillerys' Spelt Vodka really is, you can trust that every sip will be remarkable.
If you thought all vodkas were created equal, think again! This unique spirit is tailor-made for sipping and savoring, shot glasses are optional. Enjoy the exceptional flavor of this vodka in a whole new way.
Volume: 500ml
ABV: 40%
Produced CO2 Neutral
World Vodka Awards 2021: Winner Best Varietal Vodka of The Netherlands and a Vodka Masters Title