The Stillery's Limited Edition: Chateau de Vie 2018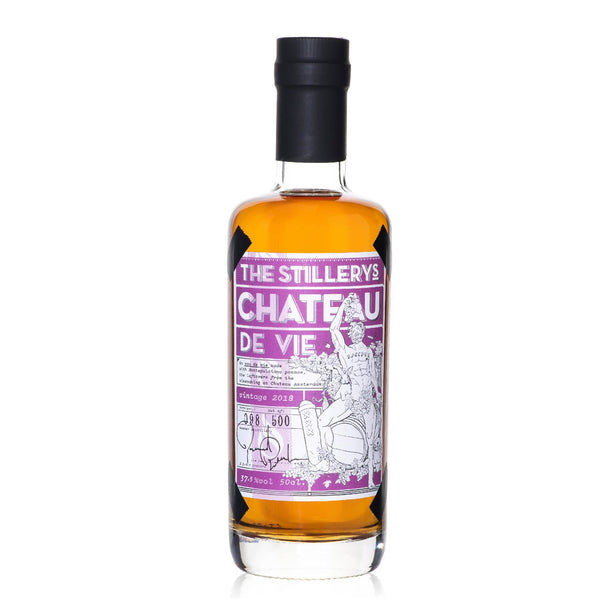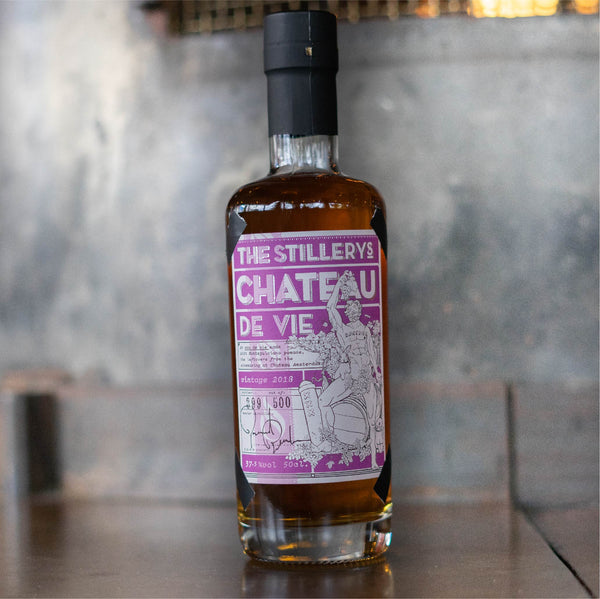 The kick-starter of this limited edition series is the Chateau de Vie 2018 Vintage. Just like grappa, this is a drink made of grape skins, stems and seeds, otherwise known as pomace. After Chateau Amsterdam pressed their Montepulciano grapes we came into play. We brought the pomace to our distillery after which we left it to ferment for two weeks.
After we distilled the pomace it was ready for the barrel. We have barrel-aged our Chateau de Vie subsequently on a new oak wine barrel a sherry cask and a bourbon cask. In total, the spirit spend 4 years to get its auburn hue. The result is an intense, complex spirit with a smooth mouthfeel and a long finish. This drink is perfect for sipping neat.
Limited Edition: only 500 bottles for sale.
37,5% Vol.
Distilled from Montepulciano pomace.
Barrel-aged for 4 years.