The Stillery's Limited Edition: Chateau de Vie 2019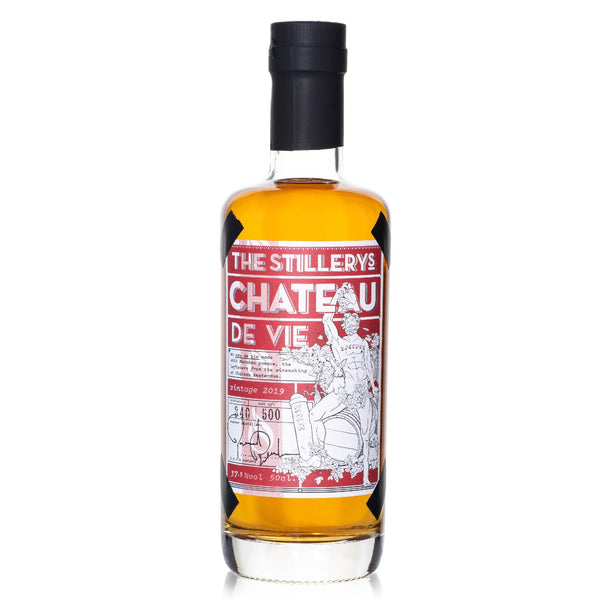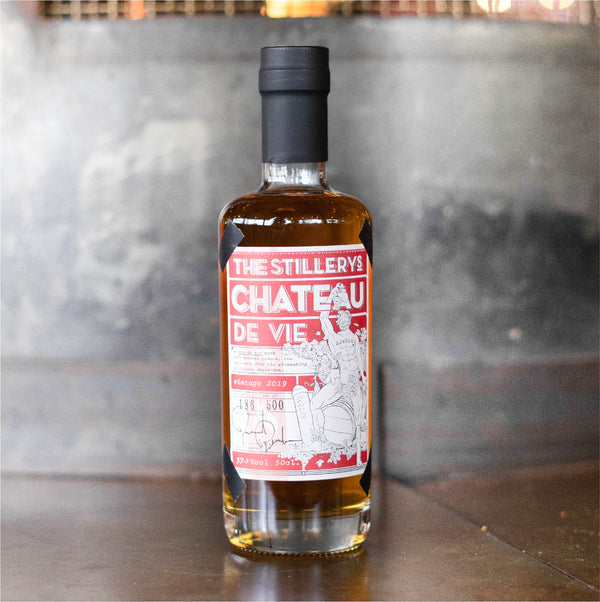 With its fiery amber hue, the Chateau de Vie 2019 vintage looks as good as it tastes. An eau de vie made of Macabeo grapes, distilled to perfection and barrel-aged for 3 years, Just like grappa, Chateau de Vie is the kind of drink that warms you from the inside out.
Whether you're sipping it neat or mixed in your favourite cocktail, this eau de vie is sure to satisfy you. And trust us, it tastes pretty damn good. Notes of vanilla and oak mingle with the grape flavors to create a complex and well-rounded drink.
Limited Edition: only 500 bottles for sale.
37,5% Vol.
Distilled from Macabeo pomace.
Barrel-aged for 3 years.