The Stillery's Limited Edition: Chateau de Vie 2021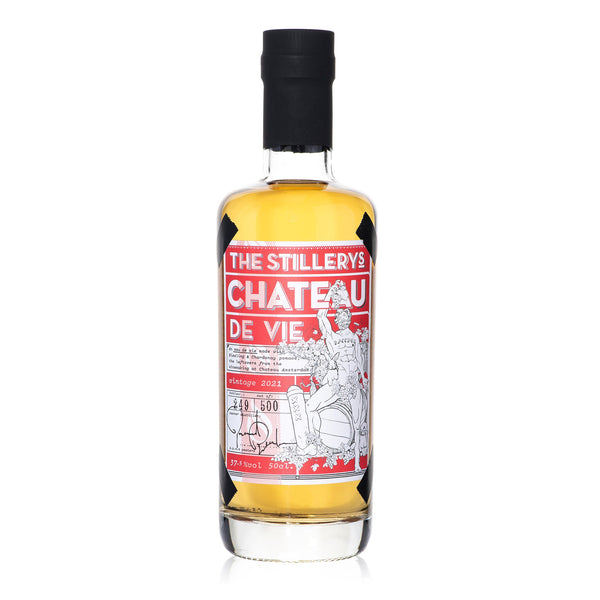 Our Chateau de Vie 2021 is a truly unique spirit, distilled from Riesling and Chardonnay grapes and barrel-aged for 1 year. Its taste will remind you of grappa and that is exactly what we would call it if our distillery was based in Italy, San Marino or Switzerland.  
This eau de vie has a beautiful golden color, and its aroma is that of ripe stone fruits with a hint of oak. On the palate, it is smooth and silky, with flavors of figs, apricot, and vanilla. The finish is long and lingering, with just a touch of warmth.
Limited Edition: only 500 bottles for sale.

37,5% Vol.

Distilled from Riesling & Chardonnay pomace.
Barrel-aged for 1 year.